Kerri Gentile Myatt, L.OM., Dipl.OM., MTOM, L.Ac., FABORM, OBAAM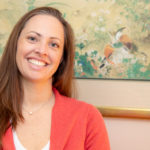 Kerri is a Licensed Practitioner of Oriental Medicine (L.OM.).  She holds her National Diplomate in Oriental Medicine (Dipl.OM.) through the National Certification Commission for Acupuncture and Oriental Medicine (NCCAOM), which licenses her to practice all modalities of Chinese/East Asian Medicine, including Acupuncture, Cupping, Gua Sha, and Chinese Herbal Medicine. She is also licensed to practice Acupuncture and Herbal Medicine in her home state of California. Additionally, Kerri is a Fellow of the American Board of Oriental Reproductive Medicine (ABORM), certifying her as a Specialist in Fertility and Reproductive Acupuncture.  In 2013 she completed many hours of fertility education and passed a national exam. Every year she completes 10 hours of fertility focused education to maintain her certification, in addition to the continuing education hours required for her national certification. Kerri is also a member of the Obstetrical Acupuncture Association (OBAA), meaning she completed additional hours of training in Obstetrical and Maternity Acupuncture, passed a certification exam, and takes yearly educational classes. Currently, Kerri is in the Doctoral Program at Pacific College of Health and Sciences, working towards her Doctorate in Acupuncture and Chinese Medicine (DACM).
Kerri is also a Certified Pilates Instructor and taught Pilates for over 10 years while completing her graduate education and starting her Acupuncture practice.
Kerri is a Reiki Master, of Usui Reiki Ryoho. Reiki (pronounced ray-key) is a Japanese healing technique that promotes healing and wellbeing. Reiki can decrease stress and promote relaxation in the body, mind and spirit. It is said to have originated in China, and was brought over to Japan. Kerri is very excited to have gained a deeper level of understanding of this energetic technique.
Kerri's interest in mind/body health began at the University of California Berkeley, where she graduated cum laude with her Bachelors Degree in Psychology. After pursuing her interests in psychology and research, Kerri began the 4 year program at Emperor's College of Traditional Oriental Medicine in Santa Monica, CA. She graduated summa cum laude with her Masters in Traditional Oriental Medicine (MTOM) in 2010.
Kerri believes in a holistic approach to health, guiding her patients to optimum health and wellness through the use of acupuncture, herbs, dietary counseling, and overall lifestyle awareness.
Though Kerri practices complementary and alternative treatments, she believes in the integration of multiple types of healthcare, including Western Medicine, Functional Medicine, Chiropractic, Massage Therapy, Craniosacral therapy, and others. She was able to explore her passion for multidisciplinary healthcare via her internships at both the UCLA Arther Ashe Center and the Simms/Mann Venice Family Clinic's Integrative Pain Center.
Kerri is a general medicine practitioner, treating a variety of issues from pain to allergies. She can help you with the following:
Fertility, PMS/PMDD, Menopause, PCOS, Endometriosis
Pain/orthopedic problems (back pain, TMJ, sciatica, headaches, migraines, arthritis, post-surgical support, etc)
Anxiety, Stress
Pregnancy and Obstetrical Issues (nausea, pelvic pain, back pain, Breech presentation)
Gastrointestinal issues (GERD, IBS, heartburn, constipation, diarrhea)
Insomnia
Allergies, Sinus Issues
Fatigue
Fibromyalgia, Hashimoto's Thyroiditis, and other autoimmune disorders
Addiction (NADA protocol)
Wellness treatments — for those seeking balance and prevention of disease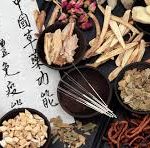 Kerri appeared on the local radio talk show "Mission: Nutrition," on WCHE 1520 AM, to discuss treating Fertility using Oriental Medicine. To listen to the segment, please click on the link below:
Radio Show – Fertility and Oriental Medicine
Kerri was trained in Traditional Chinese Medicine, though she also has experience with other styles, such as Master Tung, Dr. Tan and Balance Method, Japanese approaches, Auricular Acupuncture, and the 8 Extraordinary Vessels.
Kerri is married to her amazingly supportive husband, and they have 2 boys who keep them busy!